The Greene Turtle, a Maryland-based sports bar franchise with more than 30 locations, has reorganized under a new holding company and made its first acquisition. The new ITA Group Holdings bought Clark Crew BBQ, an award-winning barbecue restaurant based in Oklahoma City and founded by BBQ Grand Champion and pitmaster Travis Clark.
Greene Turtle CEO Geo Concepcion was chief operating officer at Famous Dave's of America in 2017 when he met Clark, who developed the full-service Clark Crew BBQ in 2012 in partnership with Famous Dave's parent, BBQ Holdings.
The two remained close over the years and began hatching the plan for this deal about six months ago, "as we started to think about what the futures would hold for our respective organizations," Concepcion said. He did not disclose any transaction details.
Post-closing, Concepcion will focus on ways to help improve Clark's sports bar environment, while Clark will aid The Greene Turtle in culinary and operational areas. An example of Clark's culinary creativity is the Clark Crew BBQ 5XL sandwich, which features more than a pound of barbecue on a toasted bun and is filled with smoked bologna, chopped pork, garlic sausage, sliced brisket and topped with ribs.
The acquisition was completed simultaneously with the recapitalization of Greene Turtle, with debt provided by Sandy Spring Bank and Pelham S2K. "It highlights one of the challenges in the industry at large, which is for companies still recovering from COVID to get back to 2019 levels that cannot access public markets or otherwise," Concepcion said. Those companies "need to find capital partners who understand the story, understand the vision and have confidence in the management team and content that is being funded."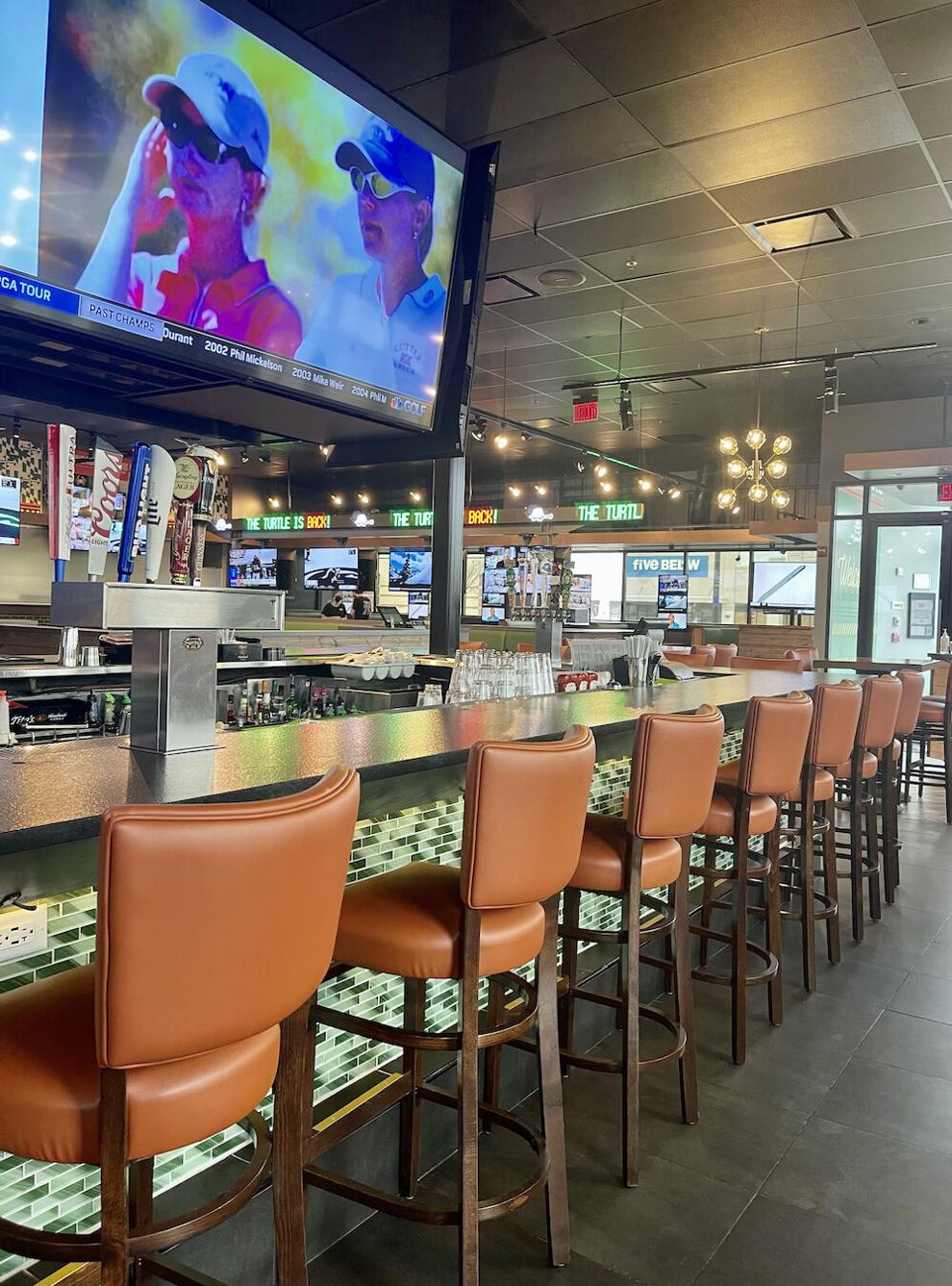 For ITA, that story will involve three different business legs: Greene Turtle, Clark Crew BBQ and the Founder Growth Platform, which invests in and supports emerging founders and concepts, and is modeled after BBQ Holdings' support of Clark Crew BBQ.
To date, FGP has partnered with seven fast-casual brands: two-unit American sandwich and craft beer concept RegionAle, four-unit Neo Pizza & Tap House, Madrid Spanish Taverna, Greek Mediterranean concept Cypriana, Papi's Cuban Grill, chicken-and-biscuit brand CHX Premium Kitchen and burger-and-shake brand Fat Patties.
"It really is a broad spectrum, and the common denominator is founders and folks that we have very high confidence in building a scalable brand, and they're in the early stages," Concepcion said about FGP.
The goal is to provide capital and management infrastructure to help the brands scale more quickly up to five or 10 units.
"One of the things I learned the very hard way when entering the business is that it really is a challenge when you need to deal with some of the struggles of a turnaround or transformation," Concepcion said, such as low sales numbers and decreasing profit margins.
"That's very difficult to solve, but the same skillsets involved in solving that are really transferable to helping launch things," he said. "We really saw this as a great opportunity to take the skills in growing profitability and plug those in to help these early founders in a significant way."
This year will be The Greene Turtle's busiest in terms of corporate unit development. The brand opened one store in January and has three more slated to open before the end of the year. As the company looks out to 2023 and beyond, "we'll start to reengage much more on the franchise front," noted Concepcion, who joined the company in 2019 and was tasked with getting Greene Turtle in tiptop shape before making a franchising push.
Related: New CEO Believes Now is Greene Turtle's 'Time to Shine'
"Given the last two units we built are the highest performing in the system, we're starting to feel really good about what the new Turtle represents," he said.
As for Clark Crew BBQ, Concepcion estimates it's one of the top-performing restaurants in Oklahoma with about $8 million in annual sales. ITA will provide all support functions for Clark, including marketing, financial support, accounting and bookkeeping.
No personnel changes are planned, aside from Clark being named as a partner in ITA. Clark will also serve as president of Clark Crew BBQ.
ITA stands for "In The Arena," which is inspired by Theodore Roosevelt's famous "The Man in the Arena" speech from 1910 which is "near and dear to my heart," Concepcion added.
"It symbolizes what we're focusing on—the concept of being in the arena day to day, taking the wins and losses but still moving forward. For the restaurant industry, it's a great reminder and great Northern Light for us to keep pushing forward with the inevitable challenges of our business."