What if I told you one of the most gorgeous side dishes you'll ever make comes together in under 10 minutes? And that it only has five ingredients?! With juicy citrus, savory Marcona almonds, tangy onions, and fresh herbs, this citrus salad is refreshing, simple, and might be the new star of your summer table.
Plus, is there a more underrated match than fruit and olive oil? While this combo might sound unusual to some, our team firmly believes that EVOO is the perfect accent to any fruit. Give this simple citrus salad a try the next time you want a flavorful dish that involves minimal effort and only a handful of ingredients. It earns bonus points for being gluten-free, vegan, and vegetarian, too.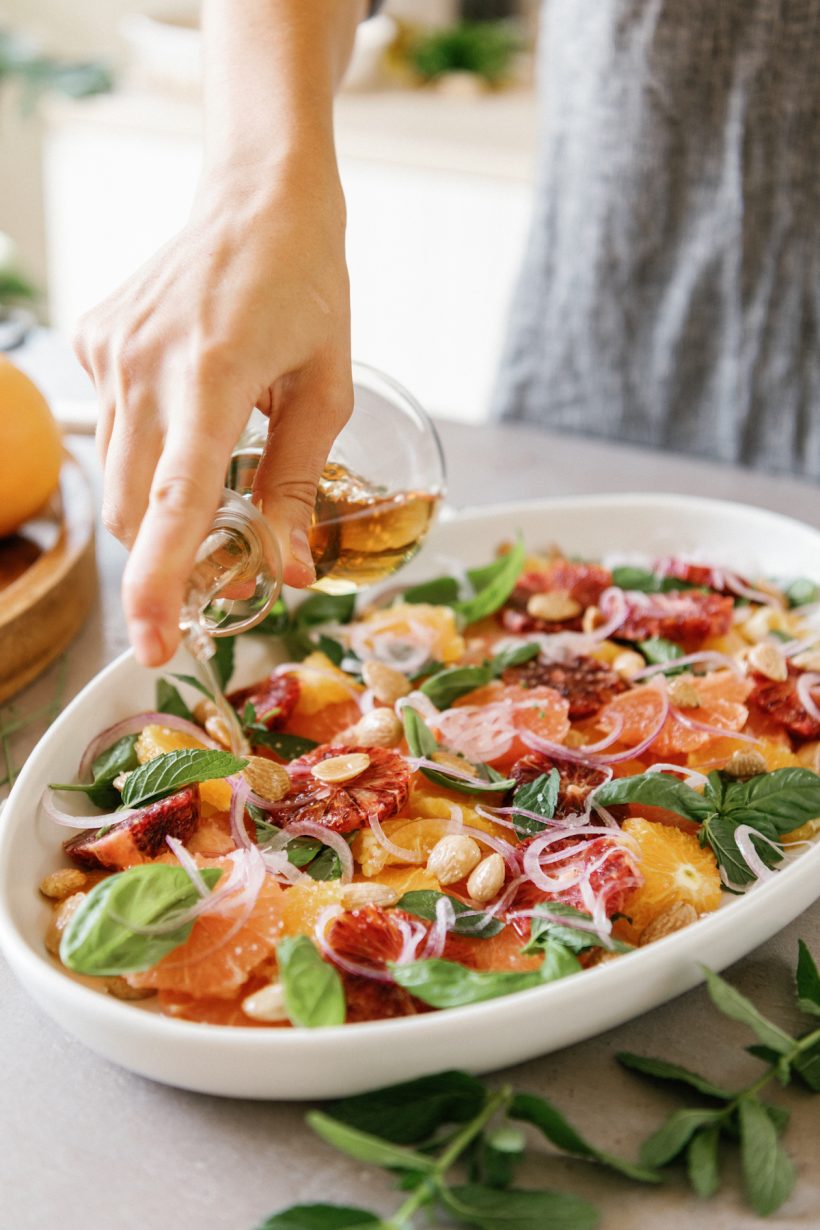 How To Make a Simple Citrus Salad
Don't be fooled by the fact that we're calling this a salad—this recipe doesn't call for any greens. Most fruit salads follow a formula of fresh fruit, garnishes, and a simple dressing. It's hard to even call this citrus salad a recipe when the assembly is that easy!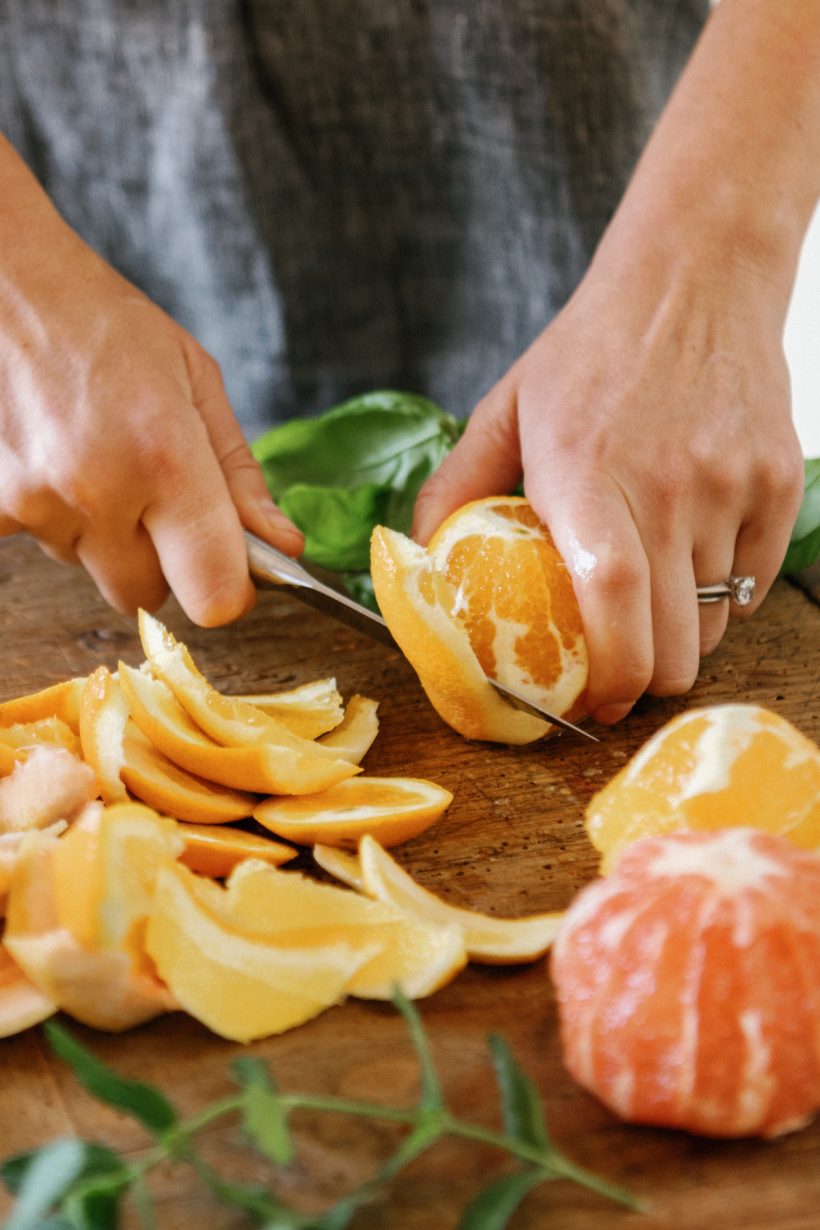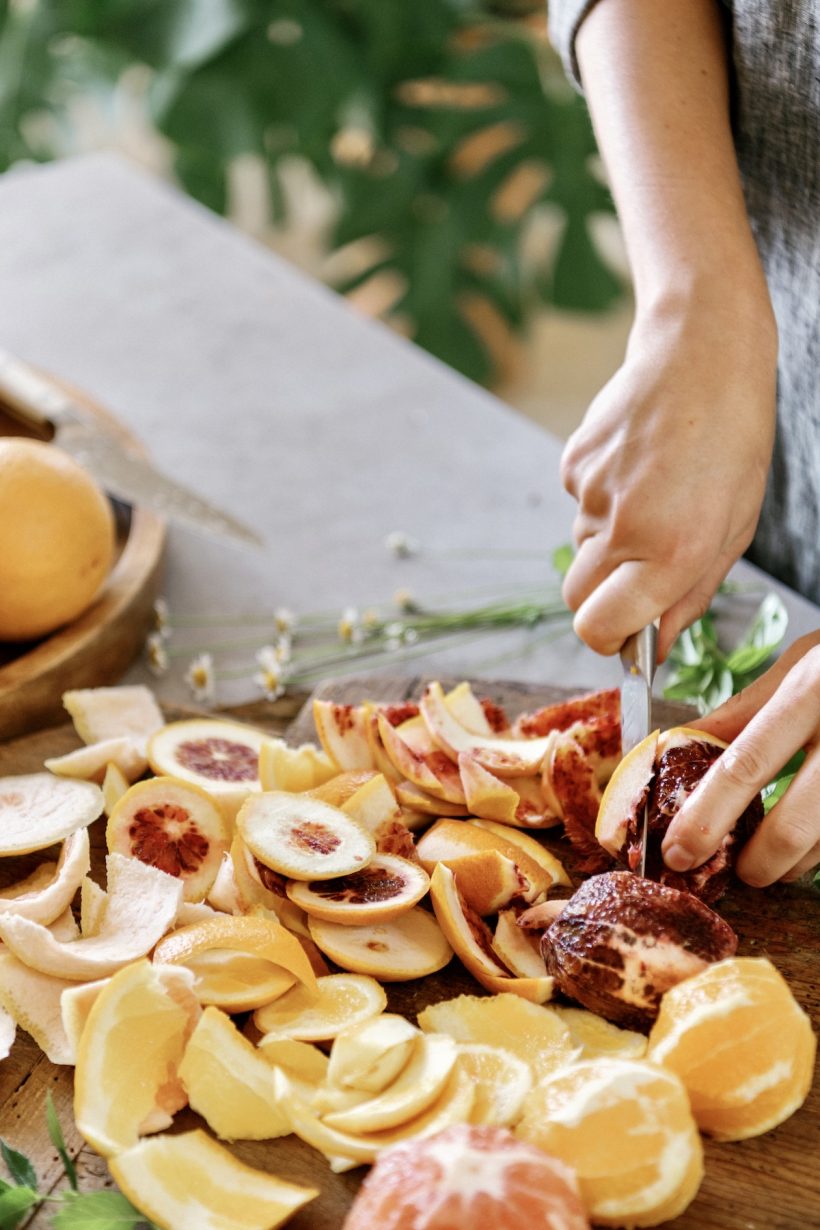 How to Slice Citrus for a Citrus Salad
Slicing your citrus into supremes is an important step in making the salad as beautiful and tasty as possible. I like to use a mix of oranges and grapefruit for a vibrant array of colors and flavors in the salad. Once you have your citrus, start by taking a sharp knife and slice away the peel on all sides. Then, slice the citrus cross-wise into half-inch sections. Once you have enough slices to fill a platter, you can mix the different types to create layers and add depth to the salad.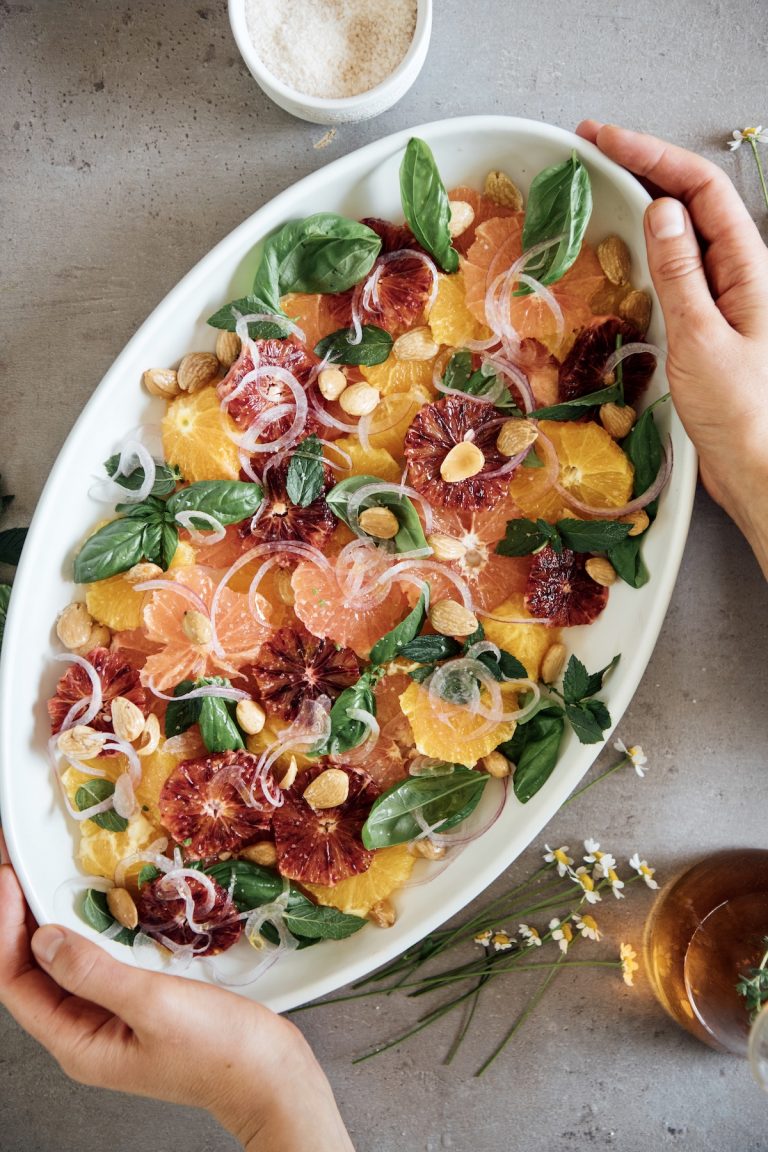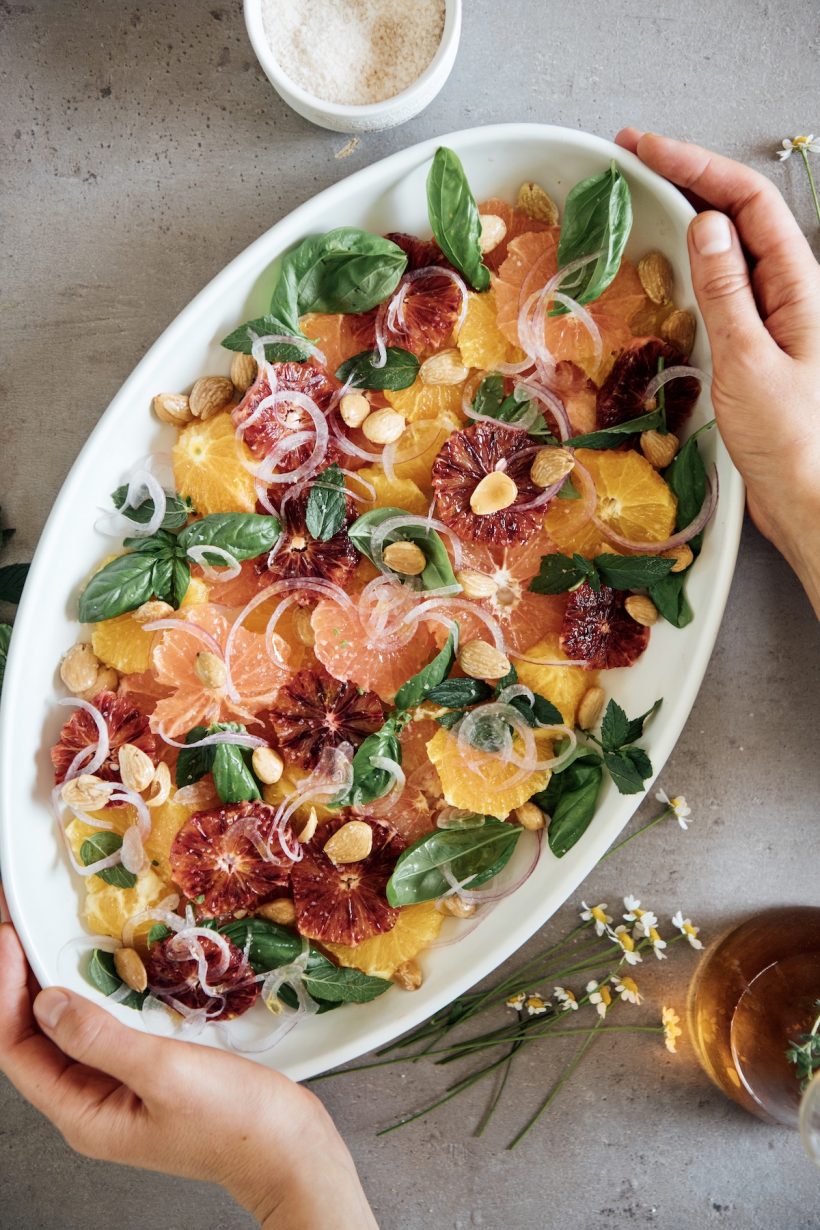 What does citrus go well with?
Citrus contains bold, tangy, and sweet flavors, so it pairs well with subtle ingredients like fresh herbs, mild-tasting nuts, and neutral veggies. Instead of a fancy dressing, this recipe just calls for olive oil, salt, and pepper on top. Because, why mess up a good thing?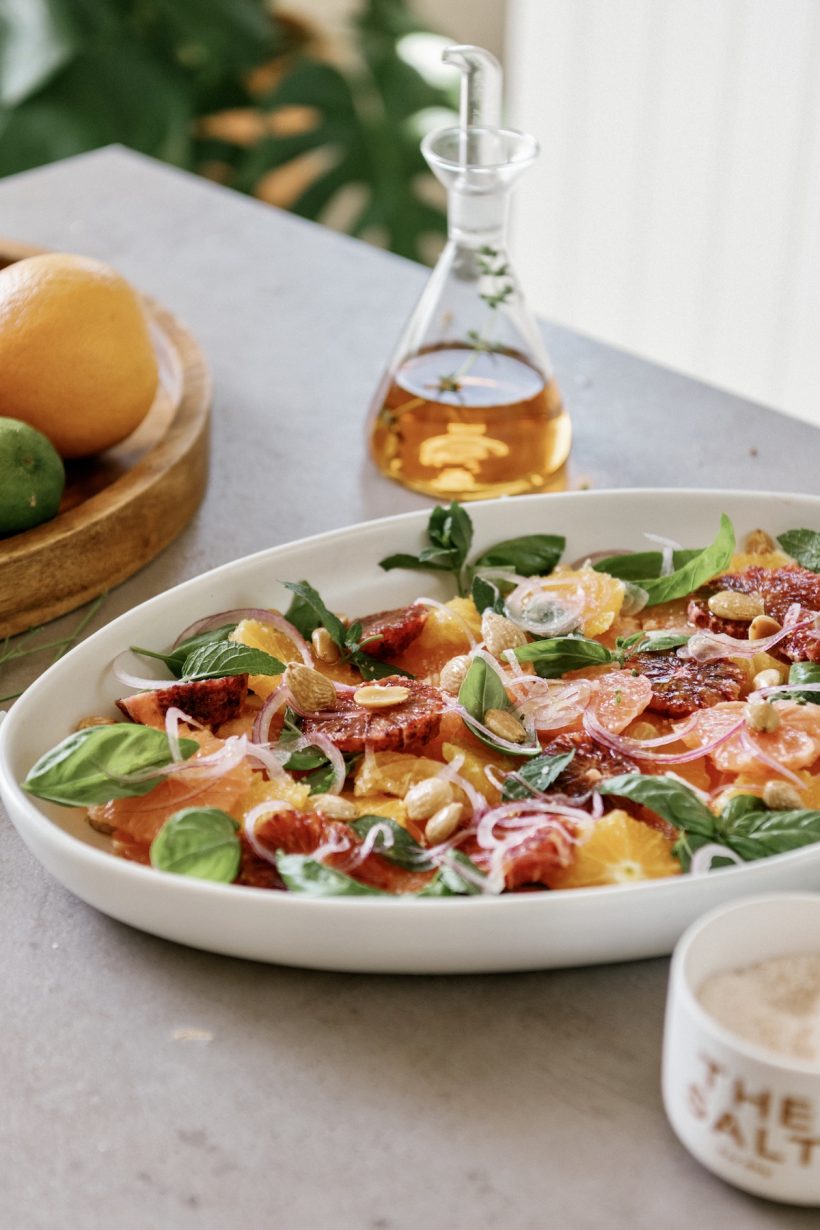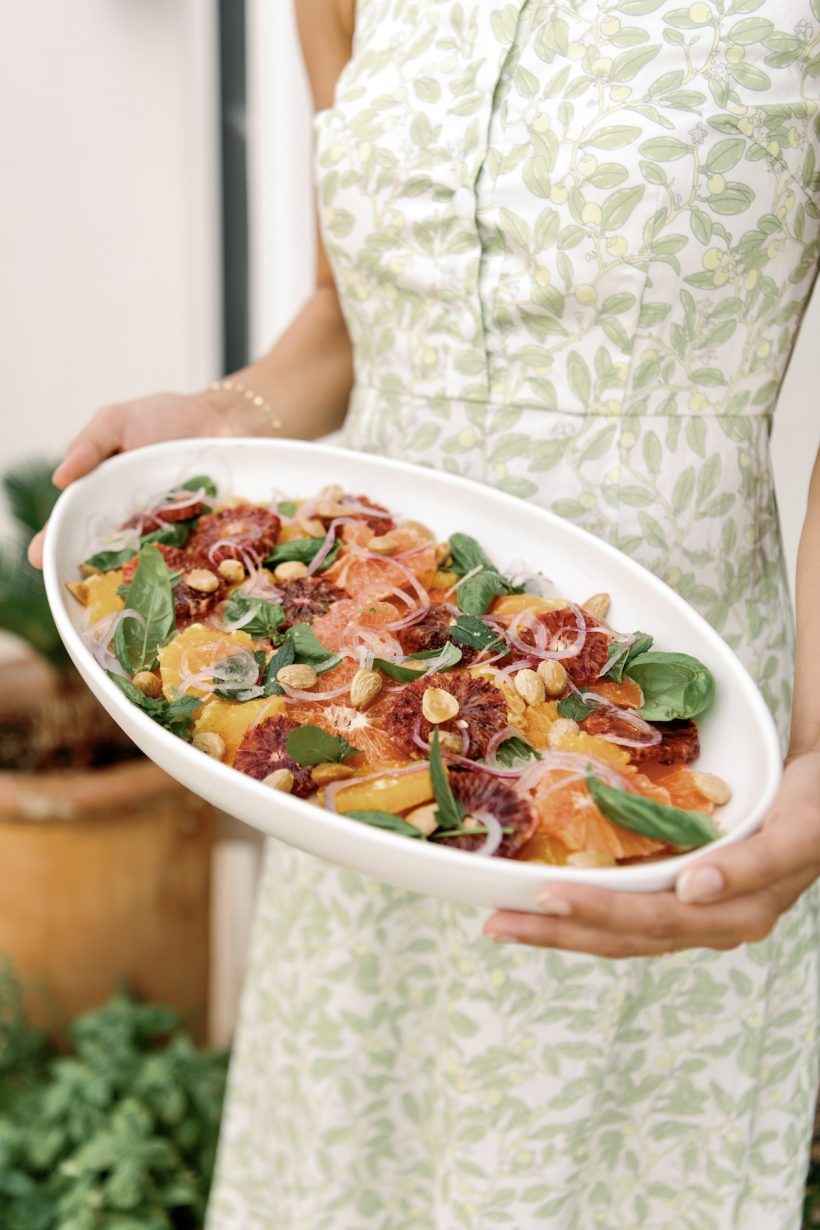 Give this citrus salad a try and tag us on Instagram when you make it! But consider yourself warned, everyone will rush to take pictures of this dish as soon as it's on the table.